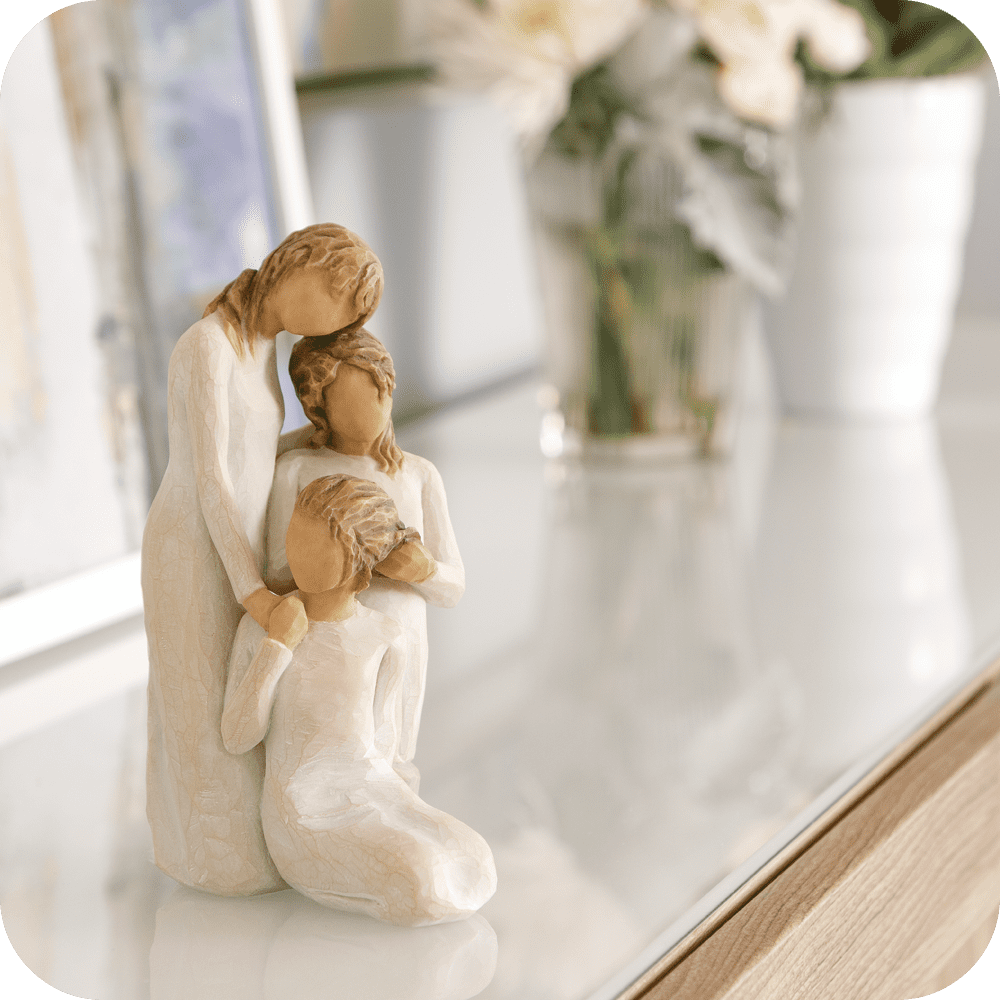 Ornaments & Figurines
A home is never a home until all those little bits of individuality are added. A couple of ornaments on that shelf, vases on that unit, flowers in that vase and figurines on the mantle shelf, only you know how they should be placed. At the end of the arrangement what a difference you can make.
Figurines, Money Boxes, Ornaments and Vases
Add a bit of flair to your household with this magnificent range of highly rated ornamental products. Top Brands including: -
Having candles flickering in the dark can set the scene for a private romantic rendezvous between lovers this along with a nice wine should help set the mood.
The Demdaco Willow Tree beautiful figurines should have pride of place but for a child, it may be that a Harry Potter Caricature or Beatrix Potter Peter Rabbit or even a John Beswick animal be better received.
We all would want to make the overall décor in the home to be enriched by having the right piece in the right place and of course, most of this is down to the individuals choice but our selection of Ornaments should make your choice a little easier.
Beautiful vases from Dartington, John Beswick, Royal Worcester and Shruti Designs.
TV Books and Films are covered in this ornament section with, Wrong Trousers from Wallace & Gromit, Fittings and Buildings from Harry Potter, The Sofa from Friends Disney 101 Dalmatians and Minions Money Boxes, too many to mention.