MINTiD Dog-E Robotic Electronic Pet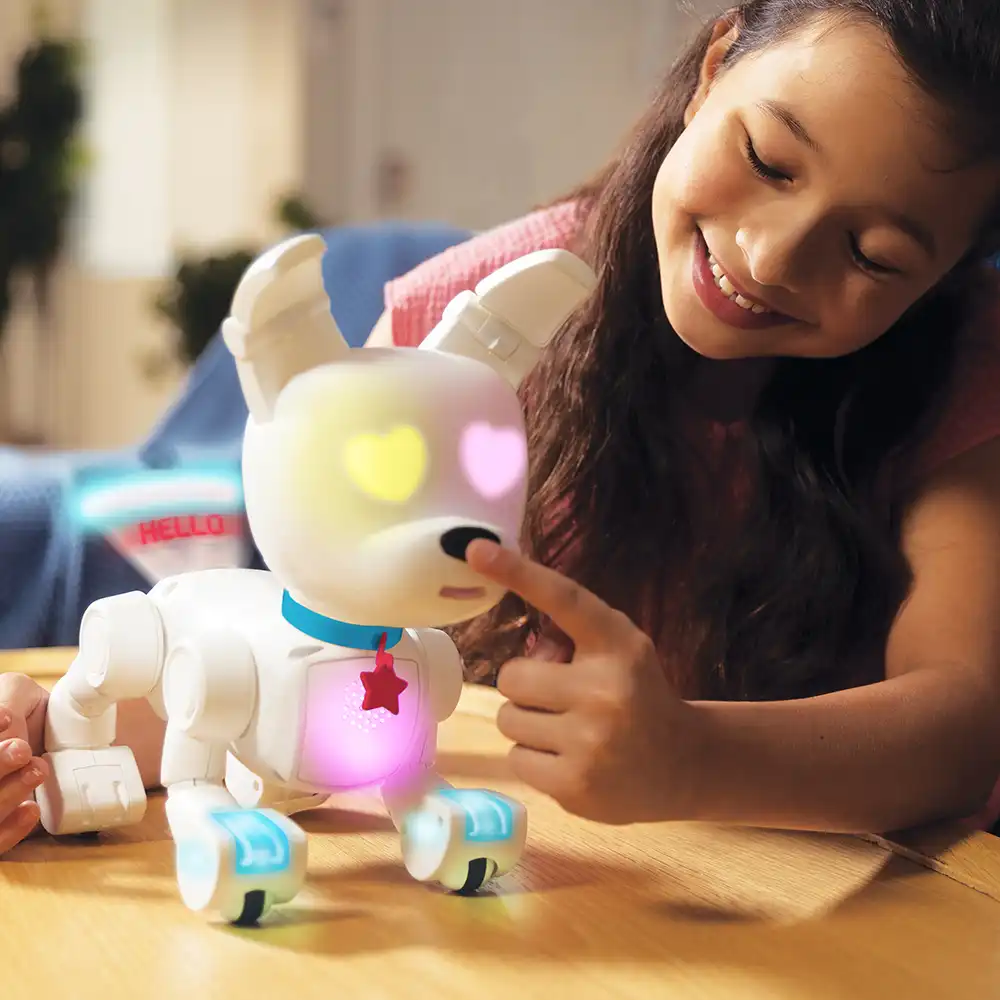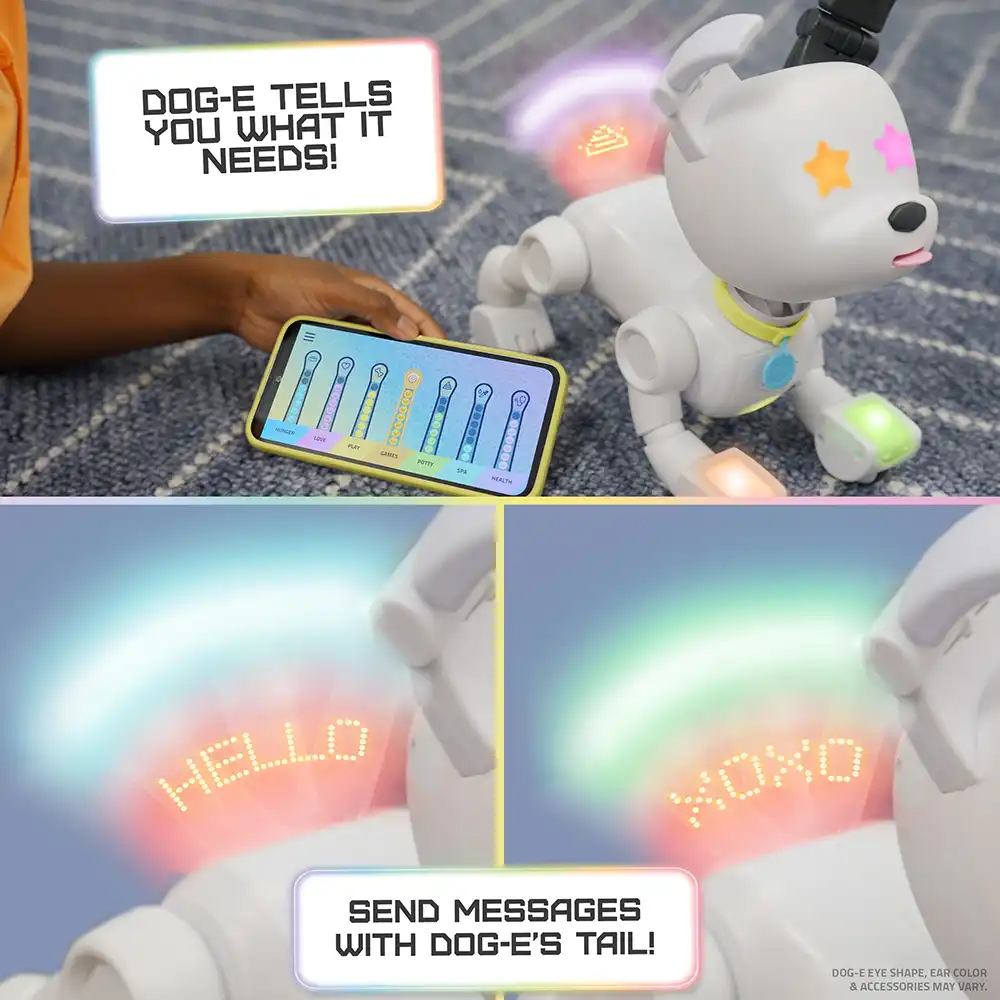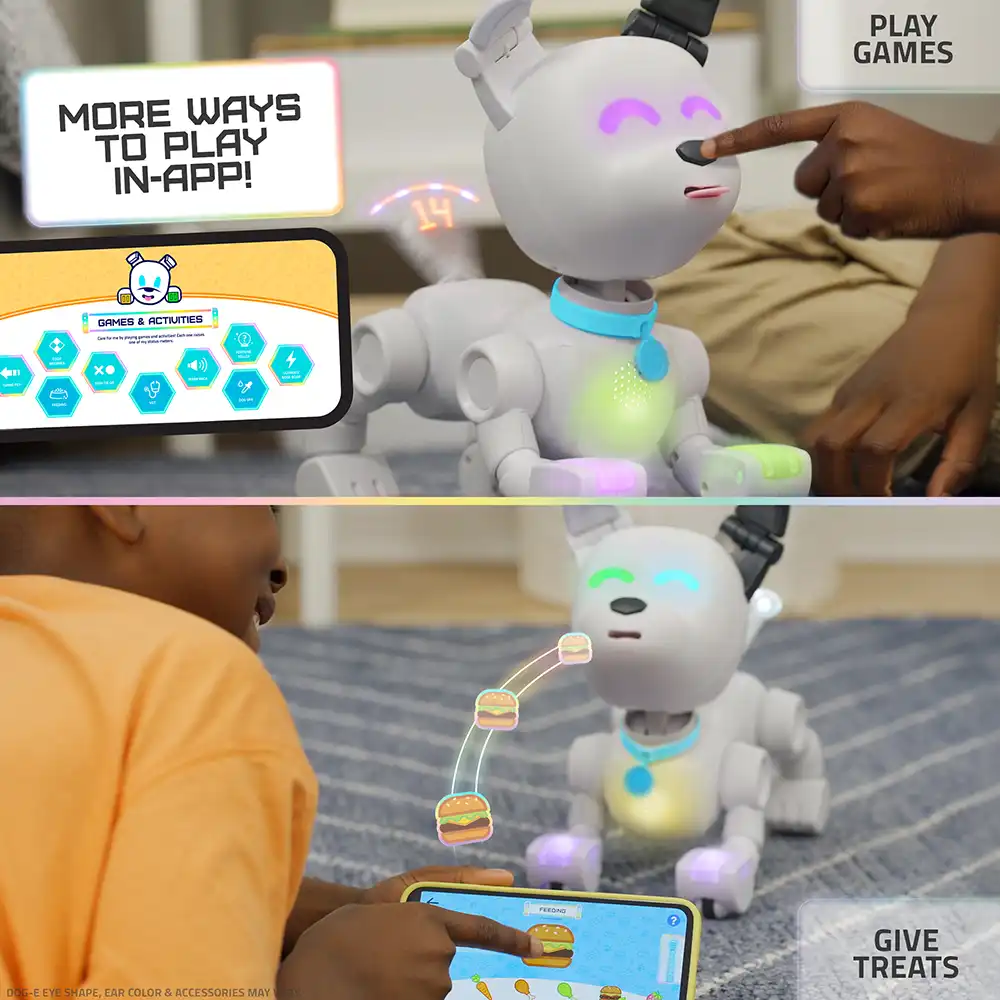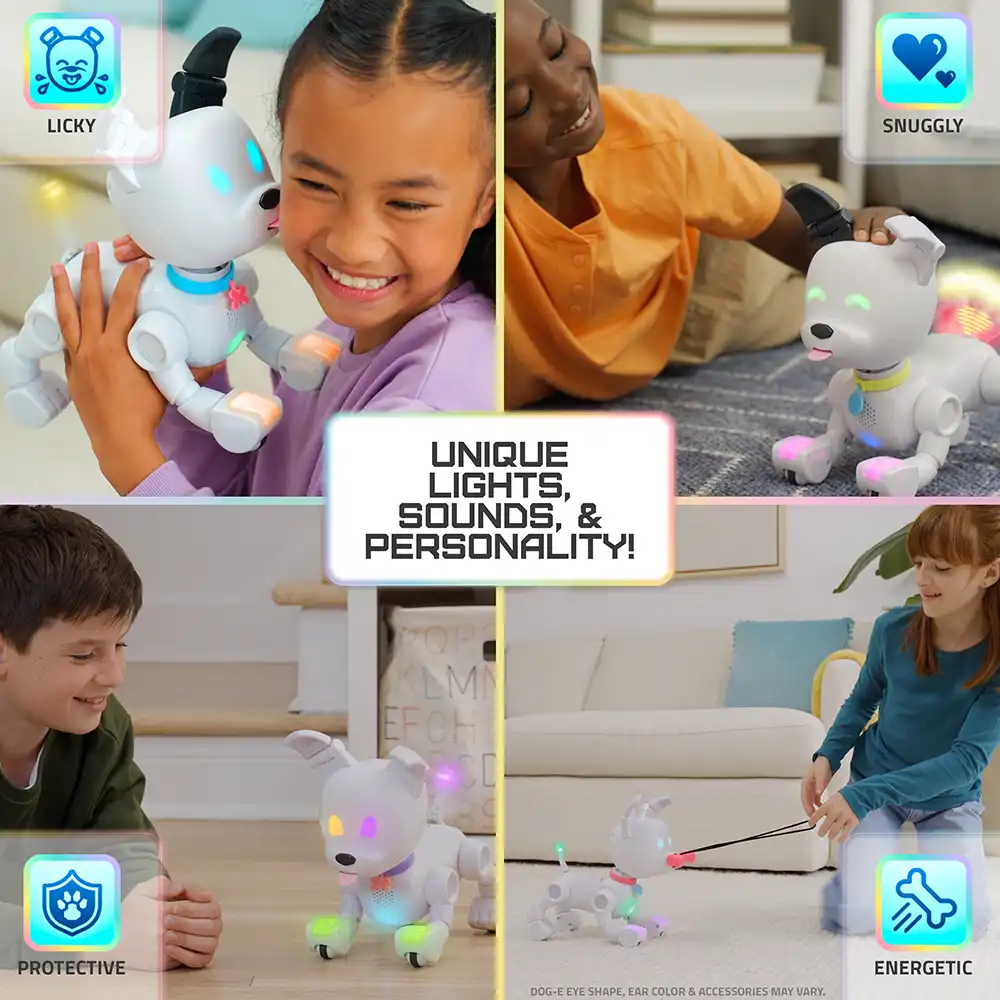 Product Information
This product for sale is the MINTiD Dog-E Robotic Electronic Pet. WWSM includes FREE Delivery to ALL UK destinations for these electronic toy products.
Step into the future of interactive companions with the MINTiD Dog-E, a one-of-a-kind robotic pet designed to bring joy, companionship, and endless fun. This isn't your average toy; it's a dynamic, responsive friend that is always ready to play.
From the moment you unbox your Dog-E, the magic begins. This all-white robotic pup springs to life, unveiling a dazzling array of colourful lights, captivating sounds, and unique personality traits. No two Dog-Es are alike, making your new pet one in a million.
Dog-E's distinct movements and sounds mimic the liveliness of a real dog, bringing unparalleled realism to your play sessions. The robot's personality influences its behaviour, adding an extra layer of interactivity. Whether your Dog-E loves playtime or is perpetually hungry, caring for it will unlock expressions of affection and devotion.
Enhance your experience with Dog-E's connected app. Please create a profile for your pet, assign it a name, discover its personality, and monitor its needs. You can feed your Dog-E, reward it with treats, and even teach it to respond to your voice and perform tricks in response to claps!
The MINTiD Dog-E is not just a pet; it's a family member. With the ability to mint, save, and load unique profiles, multiple family members can enjoy the companionship of their own Dog-E. And the fun doesn't stop there - you can repeatedly mint your Dog-E, revealing a new companion with its light colours and personality.
FROM THE MANUFACTURER: -
MINTiD Dog-E Features: -
ONE-IN-A-MILLION ROBOT DOG, MINTID JUST FOR YOU: Through the minting process, the all-white Dog-E comes to life and reveals a unique combination of colourful lights, sounds and personality traits, so your Dog-E is truly one in a million. No two Dog-Es are ever the same.
200+ SOUNDS AND REACTIONS BRING DOG-E TO LIFE! Dog-E's unique personality influences how it behaves and responds to you. Will your Dog-E be super playful and loving? Or maybe a super hungry Dog-E that loves to lick?
DOG-E TALKS WITH ITS TAIL: Using innovative persistence of vision (POV) technology, Dog-E can communicate with you using its tail. By showing emotes, icons and messages in the lights, Dog-E can tell you when it's hungry, when it wants love or when it wants to play.
CARE FOR DOG-E & PLAY GAMES: Dog-E is totally interactive, ready for you to love and care for it. Dog-E uses its tail and app to tell you what it needs and really shows its love for you. Dog-E also includes interactive games, so you can join in on the fun.
APP CONNECTED: Track Dog-E's needs, feed Dog-E and even throw it a treat with the included app! Train your Dog-E to learn your name, do tricks, and more. Save multiple profiles, so the whole family can have a Dog-E unique to them.
What's Included?
Robot Dog
Removable Collar with tag
Magnetic interactive toy
Non-replaceable Lithium-ion rechargeable battery
USB charging cable (A/C adapter not included)
Product Dimensions: -
Length: 25.5cm, Height: 25.5cm, Width: 12.5cm
Packaging Dimensions: -
Length: 28.5cm, Height: 35.5cm, Width: 17.5cm
Safety Information: -
Suitable for Ages 6+
Small parts may be generated, Choking Hazard.
New Products in Electronic Pets
Delivery Information
Free Delivery
FREE DELIVERY is available with this product for any orders shipped to UK addresses. This is our standard delivery service for which we use Royal Mail Tracked 48. Royal Mail aim to deliver by the third working day after shipping.


Next Day Delivery Available
NEXT DAY DELIVERY on this product for UK is £5.99. We use the Royal Mail Tracked 24 Delivery Service for orders placed, using the Next Day option at checkout. We ship orders Monday-Friday, so an order placed on one of these days should arrive the following day. Orders placed on a Saturday or Sunday would be shipped on the following Monday to arrive the next day (Excluding bank holidays).
PLEASE NOTE: Cut Off Time for Next Day Delivery is 1pm any order placed after this time will be shipped the following day.
For more details, refer to our Delivery Information page.