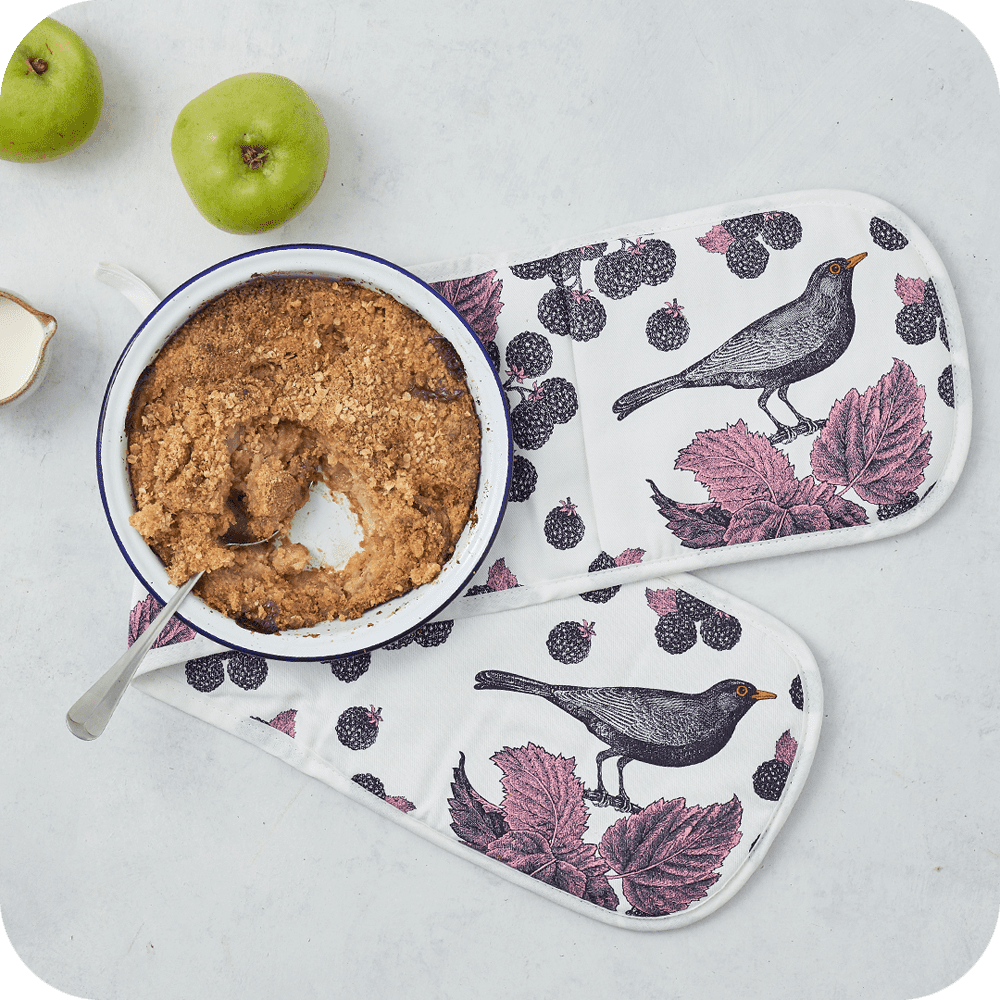 Kitchen Textiles Aprons, Oven Gloves and Tea Towels
A range of pinnies, pinafores, and Aprons from well-known suppliers featuring television and film characters from Friends, Harry Potter, designer patterns from Emma Bridgewater, Pimpernel Wrendale Designs, Samuel Lamont, Stow Green, Beatrix Potter, Thornback & Peel, with Butcher Design and Vintage Shruti Aprons even Santa.
Add some style to your kitchen with this wonderful range of Kitchen Textiles, with items such as Tea Towels, Aprons, Oven Gloves & More!
To complete the kitchen protection there is a range of Emma Bridgewater Double Oven Gloves and Pimpernel Wrendale Design Gloves along with the Star Wars Millennium Falcon Cotton Oven Mitt ideal for the male cooks among you. There are oven glove designs from Samuel Lamont, Vicky Yorke, Sophie Conran, Stow Green, Thornback & Peel you are spoilt for choice on these.
If you are a fad of decorated tea towels you should find a pattern for your choice with designs from Emma Bridgewater, McCaw Allen showing dog breeds, Tottering Cartoon displays, Pimpernel Wrendale and Botanic Designs, Samuel Lamont doing Tottering, Stow Green, Thornback & Peel, even Wallace & Gromit with his cheese!
If you are a fan of tea as most of us are there is a design with Pimpernel Wrendale and Samuel Lamont, Vicky Yorke Tea Cosy to keep your teapot warm.