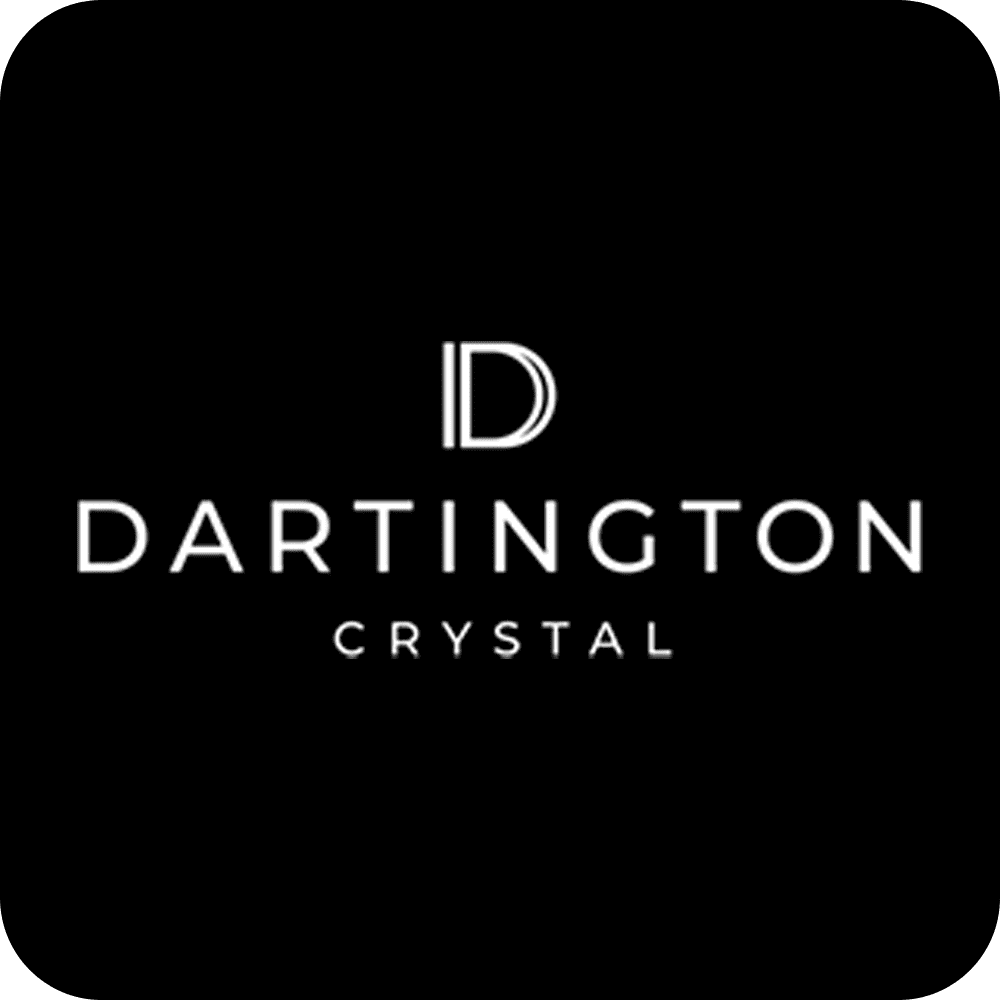 Dartington Crystal
Dartington Glass is one of the world's most renowned leading manufacturers of fine clear crystal. For over 3 decades its distinctive packaging and the fact that it's only sold at the most discerning stores helps cement this excellent reputation.
Our Range of Dartington Crystal Glassware at WWSM
As a distributor of Dartington Glassware for many years, we are delighted to consistently provide a high quality service to customers who choose us to purchase their products from WWSM. We have a talented shipping department who take measures to make sure that no damage is done to these delicate items in transit, which comes at no additional cost, as all of these items are sold with free tracked UK delivery.
You can shop our complete range of Dartington products or browse the collections of high quality glassware.
Collections such as Aspect with their decorated frosted style finishes are a fantastic gift idea. Take the Coarse Fishing Tumbler glass or the Football Highball glass, for example.
The Just the One collection features high capacity glassware, such as the Just the One Wine Glass, which is capable of holding a whole bottle of wine!
The Six collection offers high quality glassware of many types in a Multi Pack format, with Red Wine Glasses , White Wine Glasses and Champagne Flutes, alongside many more. This is a very popular collection.
Making glassware involves skill, design, technique and tradition. Man has been using glass for over 3 thousand years using a rudimentary form of glassblowing using a blow pipe, a technique, although much advanced, which is still used today.
The Dartington glass factory at Torrington has its roots in south Devon at Dartington Hall, an exquisite home owned by Dorothy and Leonard Elmhurst who were wealthy Americans. They used their wealth to create a social vision in the mid 1920's where a centre and trust was established dedicated to revitalise the area which had suffered rural depopulation and economic downturn. The centre principally was set up for farming skills and education and to reignite the skills from local arts and country crafts. However in the 60's once their main objectives had been achieved in that area the Trust branched out, became more diverse, and turned to North Devon which was then in need of a similar assistance with the same issues of unemployment and depopulation. So a factory was built to make traditional handmade English glass and this in turn led to the formation of Dartington Crystal in 1967.
For each piece of Dartington crystal purchased there is a great deal of time and effort involved. So appreciate their high standards and choose Dartington glass for gifts or for use in the home appreciate, use and love these wonderful pieces of glassware.