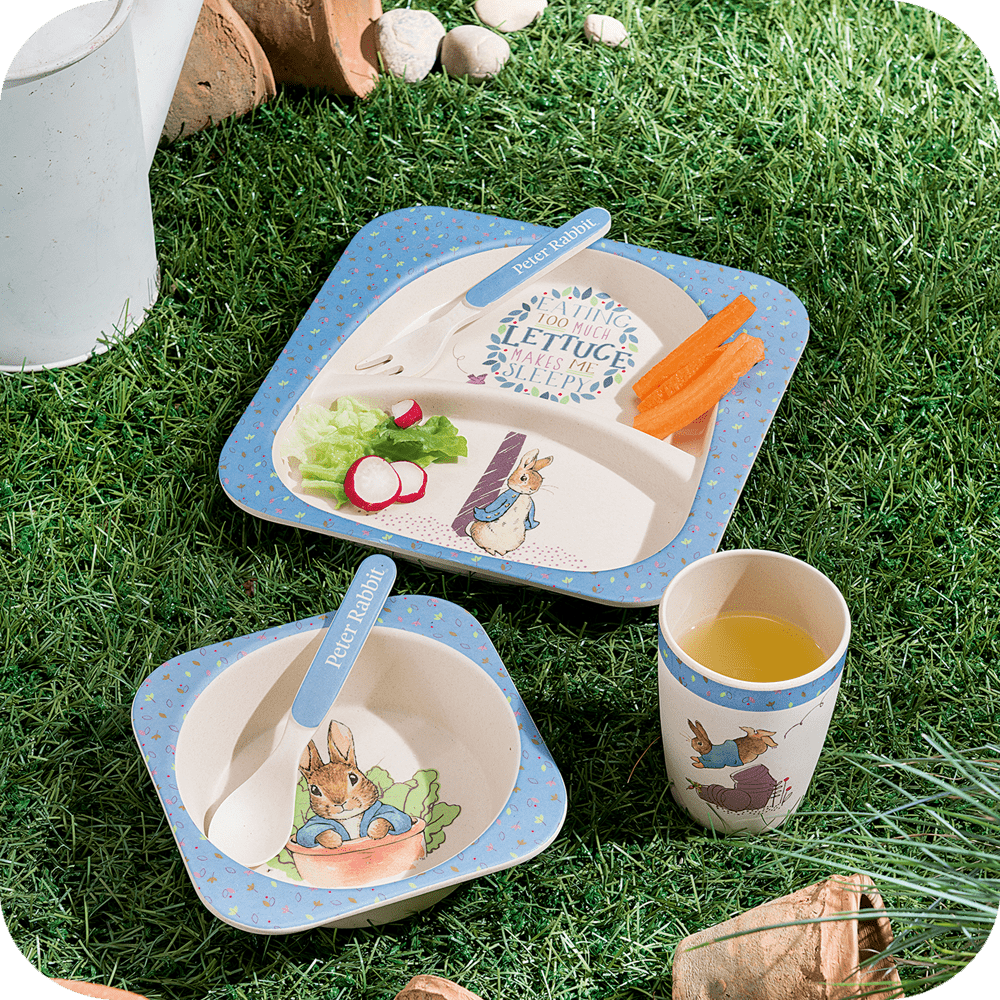 Children's Tableware In a Variety of Types and Designs
Our range of Children's Tableware is designed for children and sized as it should be for tiny little hands, made from durable materials and decorated to make mealtimes fun for children and parents using colourful displays.
Mealtimes Should Be Happy
Feeding your treasured child can often be a stressful episode particularly when they have decided that they dont like the food of choice. It need not be so, if you can create a scene where you can bring Flopsy Rabbit, Peter Rabbit or Peppa Pig or some other character into the mealtime along with a particular food it could make all the difference.
Our Children's Tableware is created using historical, fairy-tale and modern characters from the past and the present times the cups, bowls, plates and cutlery are made from a choice of traditional pottery and up-to-date melamine and bamboo decorated with associated colourful designs.