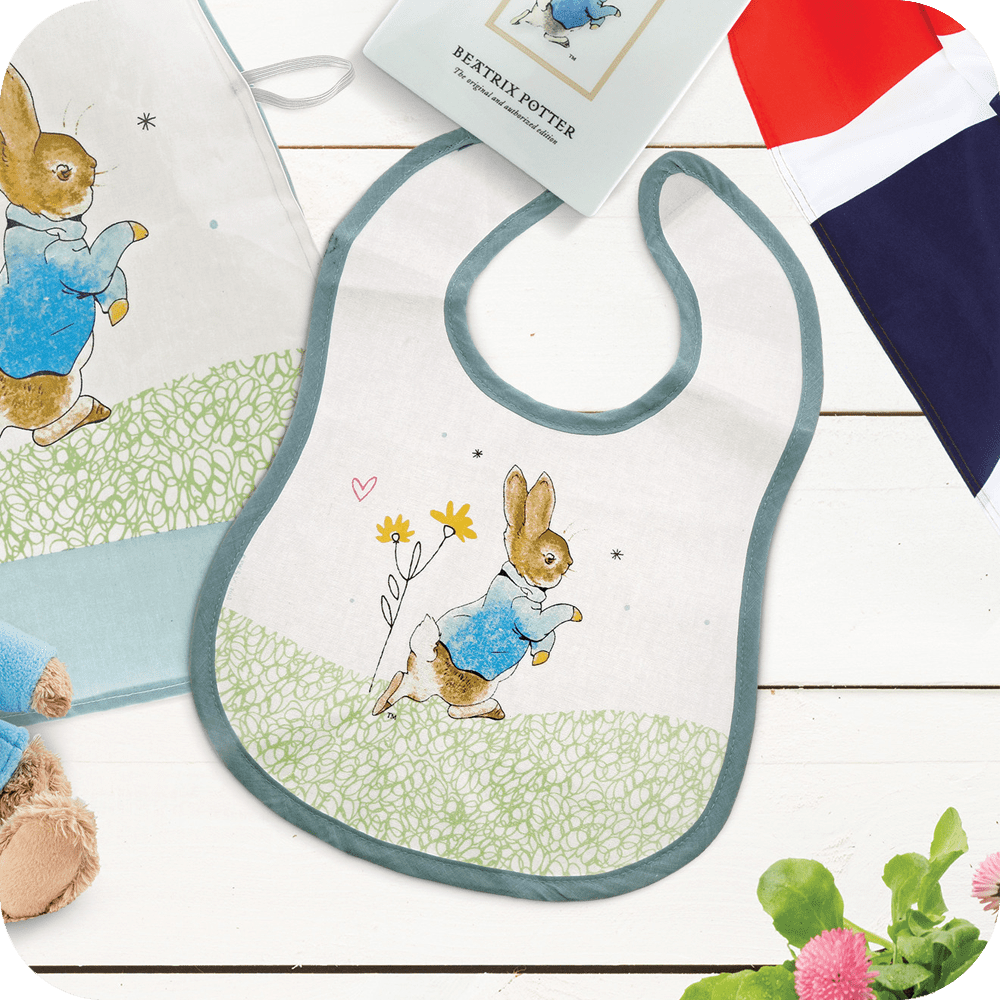 Children's Bibs
Bibs are an essential part of the dining experience for young children. Protect your children's clothing with these stylish bibs. We all know what a messy time meal times can be, but it can be done with fun as well.
Beatrix Potter and Peppa Pig Designs
The Peter Rabbit Baby Collection in three different Bib designs, helps combine meal time while relating the Peter Rabbit story to your baby. The easy attaching neck bands ensure there are no tears.
See also the PVC Coated Bib's depicting a larger Peter and is easier to wipe down as well. Taken from the Peppa Pig Messy Play style guide this bib is decorated with an array of Peppa Pig characters easy to wear, and practical too it has a wipe able coating. One size and suitable from birth to 3 years just the bib for your treasured baby.
The Moomins Love their Pancake Apron gives full protection from food spillage so you will enjoy them as well, this adult-styled apron is bound to make your child feel grown-up.