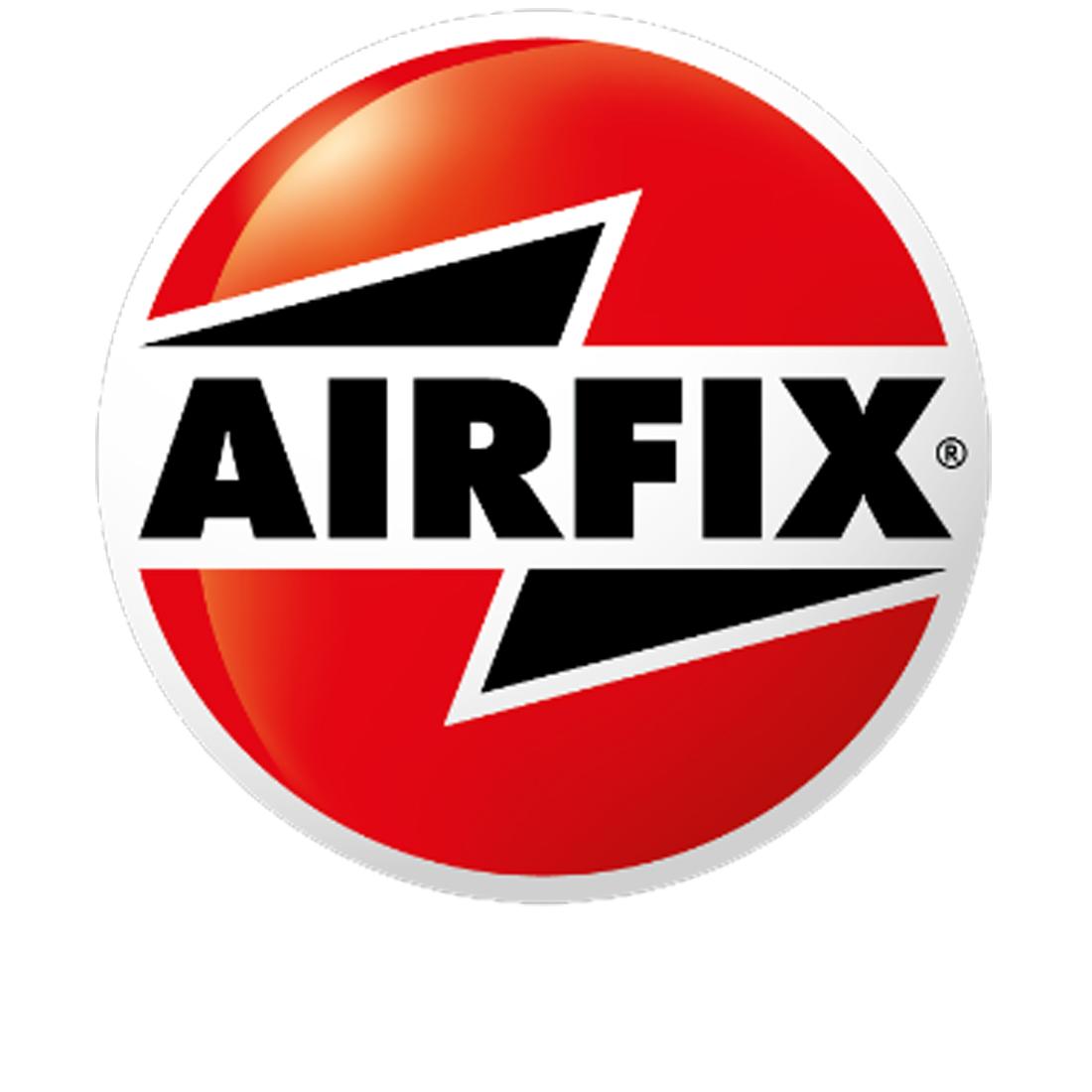 Airfix Model Kits
We have categorised our range of Airfix kits into model type, as well as special themes like Vintage Classics and Starter Sets. You can also browse by scale using the filter menu in each sub category.
Our range of Airfix Model Kits and More
The aircraft range at Airfix is vast.
There are aircraft pre and post 1951, military and civil aircraft and also Helicopters. You can find some of the most famous aircraft ever made, like the Dogfight Doubles set of Supermarine Spitfire and Messerschmitt BF 109E , Fairey Swordfish Mk. I (A04053B) and the Sea Harrier FRS.1 (A04051A) which most famously saw action during the Falklands War in 1982.
If you prefer models of boats and ships then you can find a mix of warships like the HMS Belfast (AA50069) and tall ships like the Golden Hind (A09258V) on the Ships and Warships shelf.
As with other brands Airfix focuses mostly on WW II, this can especially be seen on the Military Vehicles and Tanks page, where you can find the D-Day Operation Overlord Battlefield Diorama Kit (A50162A) where you can recreate the longest day, or the M3 Stuart 'Honey' (A1358) well known for keeping the crew safe from small arms fire.
Airfix is a manufacturer of scale plastic model kits, they make a wide range of kits for all types of modellers with different scales and many different subjects such as; military aircraft, ships, cars and motorcycles.
The first Airfix model wasn't produced for the mass market until 1952 but Airfix began in 1939 when a Hungarian refugee, Nicholas Kove began making rubber inflated toys. After WWII he started to make plastic combs and was one of the first manufacturers to use an injection moulding machine. In the late 1940s Airfix was asked to make a cheap model of a tractor by Harry Ferguson (of the tractor manufacturers) to use as a promotional tool for his sales team. As it was difficult to make a whole model of a tractor from plastic it was decided to make a number of parts and for these to be fixed together.
These tractors became very popular and at first they were sold ready-made. But Airfix realised that they would be able to sell more if they were cheaper so began selling the kits unmade and with instructions; and thus the beginning of the Airfix model. As the hobby of plastic model making became more popular in the 1960s and 70s Airfix introduced more models into the range. Unfortunately this popularity declined in the 1980s and so due to heavy losses Airfix had to declare bankruptcy. In the years following Airfix had a number of different owners but in 2006 was bought by Hornby Hobbies Ltd, who also own Hornby Trains, Scalextric and Corgi, so they really are in the perfect place.
Bring your kits to life:
We have a wide variety of tools and paints here at WWSM that you can use in the faithful reproductions of your Airfix model kits. Our tools come from a wide variety of brands including Tamiya, Humbrol, Revell, Badger, Master Tools and ModelMaker
Within these sections you will find: -
Acrylic Paints
Adhesives, Enamel Paints, Speciality Paint and Spray Paints.
Model Accessories
Modelling Tools
Paint Brushes